Biography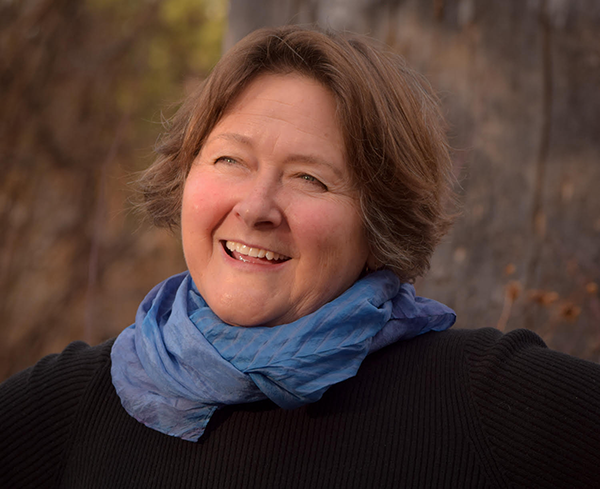 Susan Strauss is a professional storyteller, internationally known for her performances on natural history themes and for her signature workshop, The Passionate Fact: Storytelling Science. She has written original narratives for Monterey Bay Aquarium, a National Forest Service salmon watershed restoration project, and a National Park Service film on the wolf in mythology used in Yellowstone National Park. She lives in Bend, Oregon.
Strauss began as a storyteller of Native American Coyote Stories. Her storytellings grew from friendships with Native elders, anthropological texts, and her love of America's native wild dog. She discovered that the miraculous stories we call natural science found an echo in the beautiful, mythic pictures in worldwide indigenous stories.
Whether her audience is school children or scientists, National Park Service, aquarium, botanical garden or museum interpreters, Susan loves to connect her audience with nature by enlivening their imaginations through mythic story.
Internationally recognized as a storyteller of natural history themes, she combines mythic/traditional story from many cultures with personal anecdote and scientific information. Through her Passionate Fact Storytelling Science Workshop, books, recordings and performances, she seeks to help each of us discover the Renaissance ideal of the scientist who is equally a philosopher and a poet — at once scientific and spiritually wise.
Highlighted keynotes, performances and workshops
Left Coast Chamber Ensemble at San Francisco Jazz & San Francisco Conservatory of Music
Royal Botanical Garden, Edinburgh Scotland
National Geographic Society, Washington, D.C.
International Congress of Botanical Gardens, Sydney Australia
National Gallery of Art, Washington, D.C.
Smithsonian Natural History Museum, Washington, D.C. special exhibits of Robert Bateman, Karl Bodmer and Discovery Theater
World Conferences on Heritage Preservation in England, Hawaii & Scotland
Columbia University, New York City
Oregon Symphony, Portland Oregon
The original Waldorf School, Stuttgart Germany
Monterey Bay Aquarium, Monterey California
Contact
Questions? Contact Susan to learn about speaking engagements, performances, workshops, and keynote presentations.
Bibliography
See Susan Strauss' full list of books and recordings.
Speaking engagements
Susan Strauss is a passionate storyteller with an extraordinary gift for bringing ancient stories and folktales alive with a unique and masterful storytelling style that has been enchanting audiences around the world for decades. She brings this skill to moving keynote addresses on a variety of challenging current issues.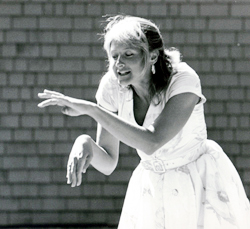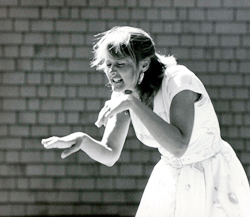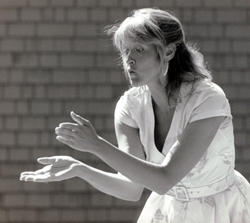 Oregon State University, 2006.
National Wildflower Research Center, Austin, TX. "Divine Seed: Plant myths from Around the World," 1998.
University of Idaho, affiliate faculty, 1989.
Island Wood School in the Woods, Bainbridge, WA. Residency, 2005.
Eurythmy: Speech in Movement:

Waldorf School of Bend. K-7th grade, student assemblies and outreach presentations for parents. 1998 to present.
Nevada Sage Waldorf School, Reno, 2019 - present

Artist-in-Schools Residencies, 1982 - Current.
High Country School, Portland, OR. An academic traveling outdoor school. Taught Native American Literature, Environmental Issues, Creative and Expository Writing for high school and Elderhostel programs, 1979-1984.
Notable performances include:
Left Coast Chamber Ensemble at San Francisco Conservatory of Music, 2019, 2020.
Sedona Wolf Week, 2019.
Sacramento Waldorf School, 2017.
U.S. Botanical Garden, Washington, DC. "Divine Seed: Plant myths from Around the World,"

2008, 2012, 2019

.
Australian Tour of Botanical Gardens. "Divine Seed: Plant myths from Around the World," 2008.
Ruskin Mill College, England. "Birds of Fortune: Blessing Stories From the Book of Nature," 2007.
Yellowstone National Park & Defenders of Wildlife. "The Mythic Wolf," 2007.
Sunbridge Waldorf College, New York. "Fairy Tales & Myths Across the Waldorf Curriculum", 2007.
Royal Botanical Gardens Edinburgh, Scotland. "Serpent's Pool & other Water Myths," 2004, 2006, 2007, 2008.
International Scottish Heritage Storytelling Festival, Scotland. "Secrets from the Dark Forest: World Tree Myths," 2004.
National Forest Service Conference of Landscape Architects and Planners. "Visible Distance: Landscape in the American Mind," 2001.
Return of the Salmon Festival. "Salmon Boy & Other Marine Myths," U.S. Forest Service & Fish & Wildlife, 2000, 1997, 1993, 1992, 1991.
Portland Waldorf School Storytelling Festival. 2001 & 2000.
Teton Science School, Jackson Hole. "Water Myths," 2000.
Smithsonian Museum of Natural History:

"Pre-Hellenic Creation Myth & Labors of Heracles," 1998.
"Coyote Tales" - in collaboration with Native dancer, 1997.
"Tales of the Animal People" - with Robert Bateman paintings 1987.
"Great Plains Coyote Tales," - with Karl Bodmer paintings & "Vanishing Frontier" exhibit, 1985.

Santa Barbara Museum of Natural History. "Water Myths," 1999.
Oregon Symphony:

"Beethoven's Life" - Illustrated with 5th Symphony, 1998.
"Steinbeck's, The Red Pony" - five two-minute vignettes interwoven with The Red Pony Suite by Aaron Coplin, 1997.
"Peter & the Wolf" - narration, 1996.
"The Firebird" - Stravinsky's Firebird Suite interwoven with Russian Fairy Tale, "Prince Ivan, The Wolf & The Firebird," 1994.
"Animal Tales" - True life & traditional tales w/ music, 1998.

National Gallery of Art:

"Greek Myths", 1986
"Eastern Woodland Indian Myths," 1985

San Francisco Bay Area Storytelling Festival, 1997.
New Jersey Audubon Migration Conference. "Language of the Birds", 1997.
Vital Spark International Conference on Heritage Preservation, Scotland. "Impact of the Artistic: John Muir, Thomas Moran and the Effects of Artistic in Wild Lands Preservation." 2007.
International Congress of Botanical Gardens, Sydney, Australia. "Tree of A Thousand Whispers: How Plants Tell Stories," 2003.
Mid-West Talented & Gifted Teacher's Conference. "Image, Story, Movement: Happy Minds at Work," 2003.
Mid-West Reading Conference. "The Singing Voice: Using Storytelling to Inspire Reading," 2001.
SMART Reading Tutors Conference. "Comprehension Before Decoding: Using Storytelling for Reading Skills," 2001.
Mosquito Hill Nature Center Speakers Series. "Birds of Fortune: The Art of Listening in a Techno-frantic World," 2000.
NAI SW Regional Conference, Albuquerque, NM. "Effects of Television on Brain Development & Its implications for Interpretation," 1999.
Mid-West Environmental Education Conference. "Distractions and the Divine: Creating Stories for a Sustainable Future," 1996.
Passionate Fact storytelling workshops:
Hope Mountain Foundation, Storytelling for Native Early Childhood teachers, Montana, 2022.
Waldorf School of Bend, February Teacher Training, 2022.
Monterey Bay Aquarium, Leadership Storytelling Training, California, 1996, 2004, 2008, 2010, 2017, 2018.
Sacramento Waldorf School, 2016.
Montclair Art Museum, Montclair, New Jersey, 2008.
Metropolitan Waste Management, Melbourne, Australia, 2008.
Tour of Australian Botanical Gardens, 2008.
Port Arthur International Heritage Site, Tasmania, Australia, 2008.
NAI National Pre-Conference Workshop, and Reno, Anchorage, Santa Clara, St Paul, Denver, etc. regionals. 2007 (most recent)
Vital Spark: International Conference on Heritage Preservation, Scotland. "Stealing the Storyteller's Fire: A Voice Workshop". 2007.
National Wildlife Art Museum, Jackson Hole, 2007.
University of Nevada, Reno, 2007.
Royal Botanic Garden Edinbough, Scotland, 2006 & 2003.
Cedar River Watershed, Seattle. "Stealing the Storyteller's Fire," 2005.
International Congress of Botanical Gardens, Australia, 2003.
UK Conference of Botanical Gardens, Glasgow, Scotland, 2003.
Scottish Natural Heritage Congress on Diversity, Scotland, 2003.
Red Rock Canyon National Conservation Area, Las Vegas, 2003.
Teton Science School , Jackson Hole, 2000, 2001 & 2002.
Arches
Canyonlands
Crater Lake
Denali
Glacier Bay
Grand Canyon
Mt. Lassen
Mt. Rainier
Mt. St. Helens (National Forest)
National Capitol Region
Rocky Mt. Region
Shenandoah
Tetons
Yellowstone
Yosemite